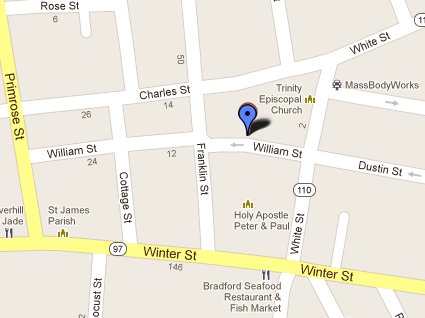 Location: Youth Empower House
7 William Street
Haverhill, MA 01830


Take I-495 toward HAVERHILL, Massachusetts.
Take the RT-97 exit, toward HAVERHILL.
Merge onto RT-97 South toward DOWNTOWN HAVERHILL.
Take a left onto White Street. William Street is the first left off of White Street. It is a one way street.
Girls Incorporated is the last building on the right and has a parking lot next to the building at the corner of the street...
If you reach the Haverhill YWCA, you've just gone past White Street.